Creative Direction & Production
Fifty-Nine Parks Print Series
The US National Parks and screen printed posters are two of my favorite things. That's made working on Fifty-Nine Parks a dream come true. The strength of the series comes from an eclectic mix of artists and the unique beauty of each park. The idea for this one is simple: celebrate the parks and some of our favorite poster artists in the world! It's a total blast to work with so many talented artists and build another brand from scratch. The series is archived by The Library of Congress and has traveled all over North America.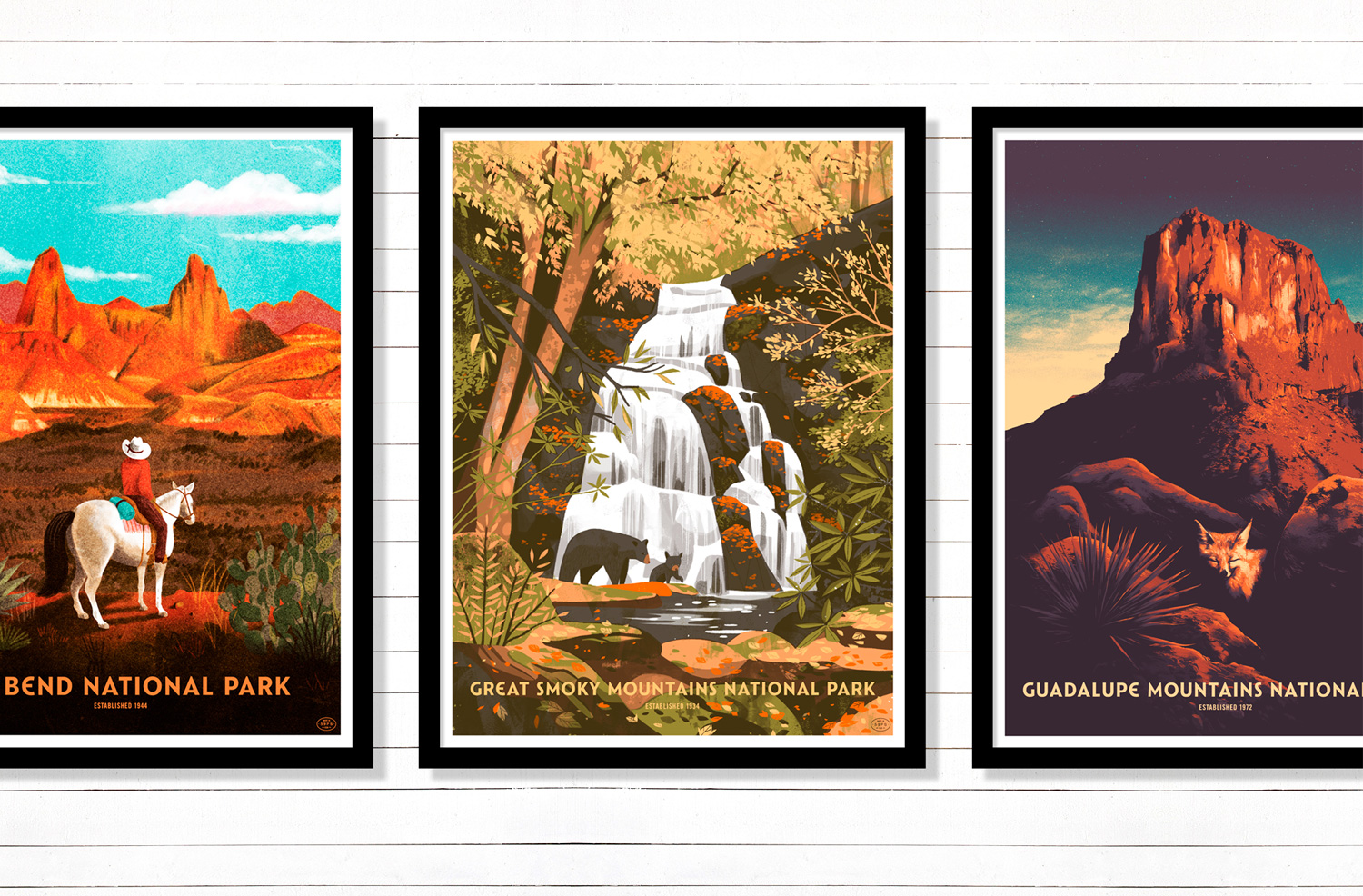 Art Direction
Part of what makes this series exciting is working with so many different artists. We work together through research, concept development, initial sketches, and final art. The goal of each poster is to capture a scene that best represents the park. We balance that with highlighting each artist's aesthetic strengths and interests. It's no small task to create a static image that captures the essence of each park but that's part of the fun. Every artist has a different working style too. My job is to work within each of those styles to help bring a sense of cohesiveness to the series.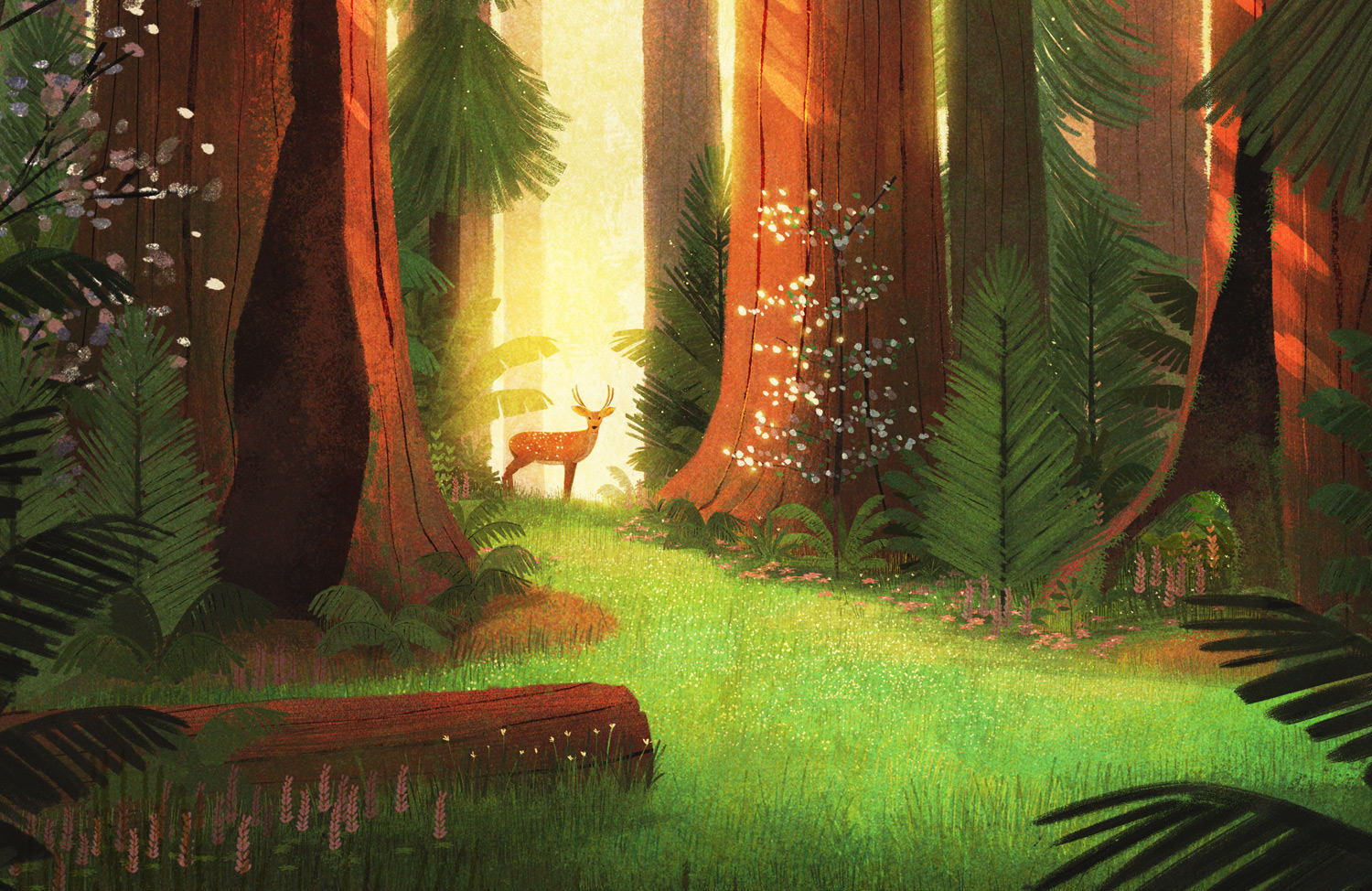 Building the Brand
One of the challenges of building a brand and maximizing your own output is knowing when to bring others into the fold. That has meant working with designers like Curtis Jinkins. Curtis helped design the branding for the series. We also teamed up with type designer Riley Cran to design a custom typeface for the series. This meant I was freed up to build the parks website and art direct the series.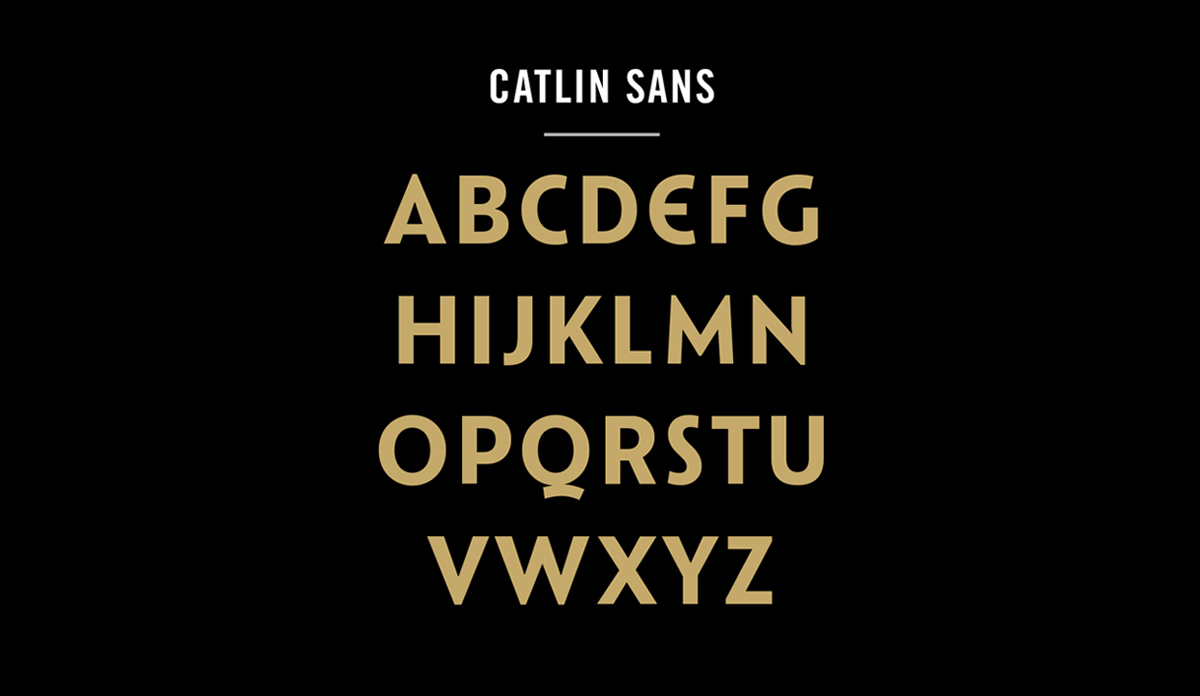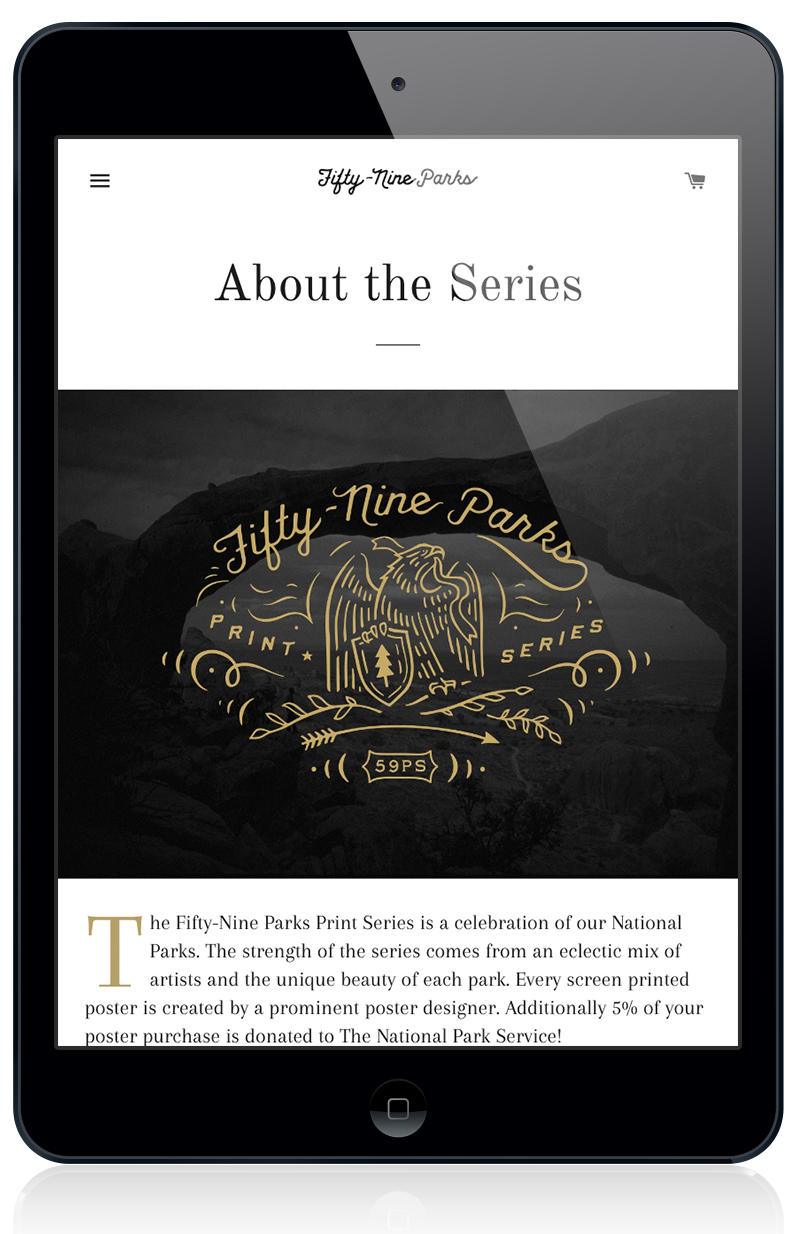 Launch The Site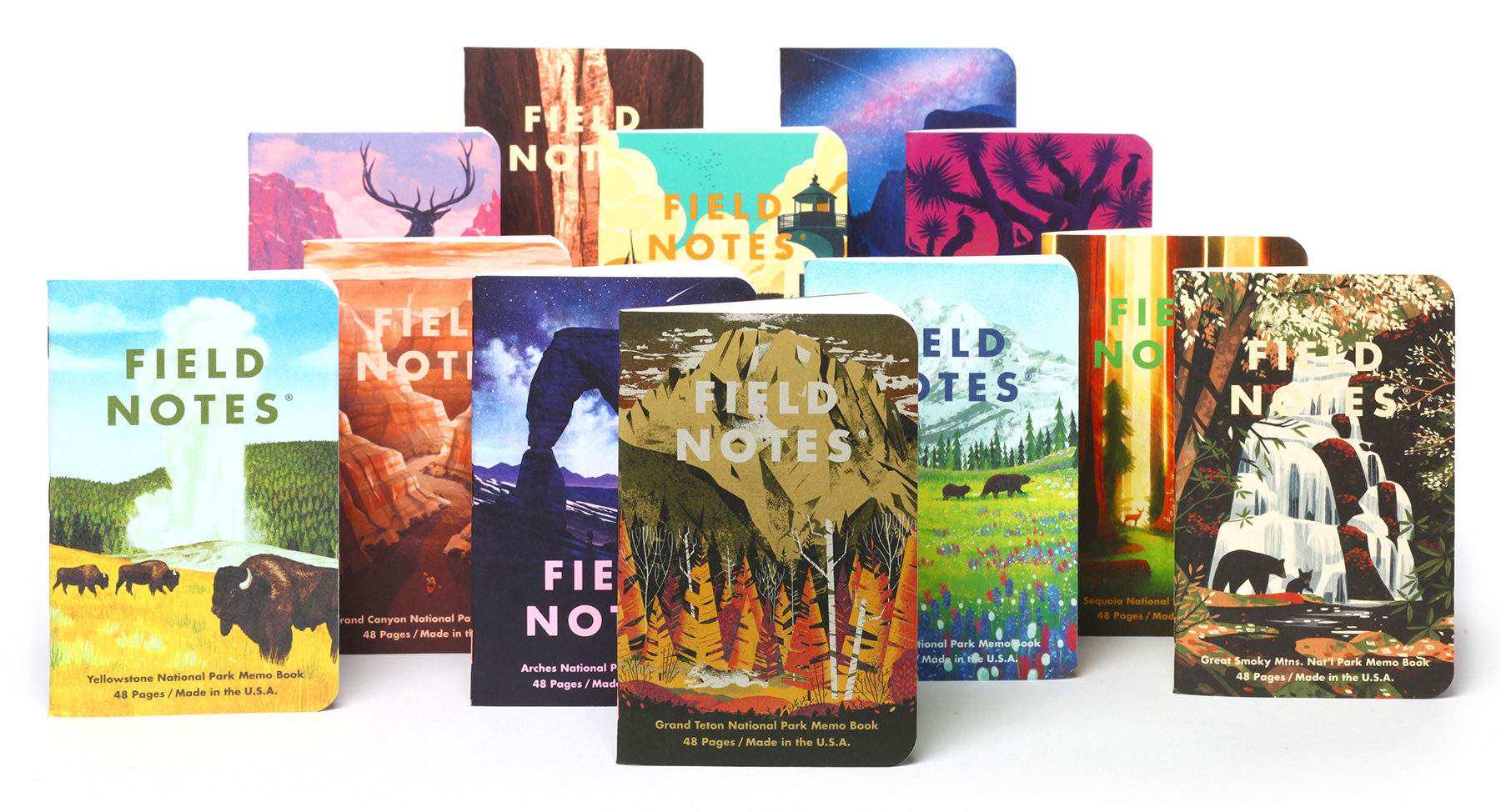 Licensing & Collaborations
Completing the initial series of over 60 parks means we have a ton of beautiful art to work with. Licensing and collaborations have become a new focus for the series. I've had pleasure of working with good folks like Random House, Field Notes, Keymaster Games, Topo Designs, Nomadix, Mead, and many others. Collaborating with our partners on new and exciting work has been so rewarding. It's a literal joy to see the series take on a new life in ways we never thought possible. Take the board game with Keymaster for example—over 80,000 copies of the game exist in the wild after just one year. The game is translated into three languages and brings people together all over the world. I have nothing but gratitude for this new chapter of our story!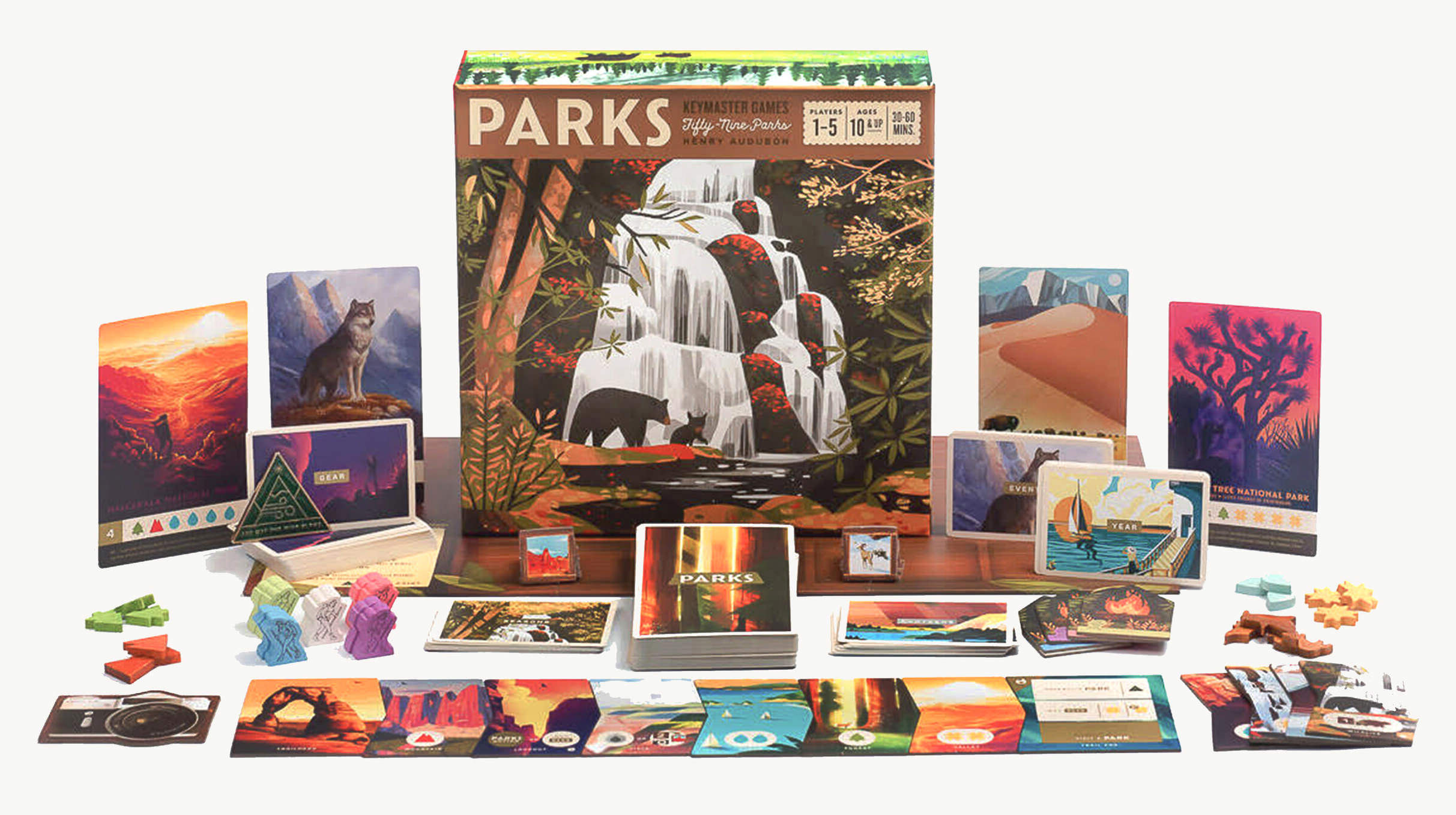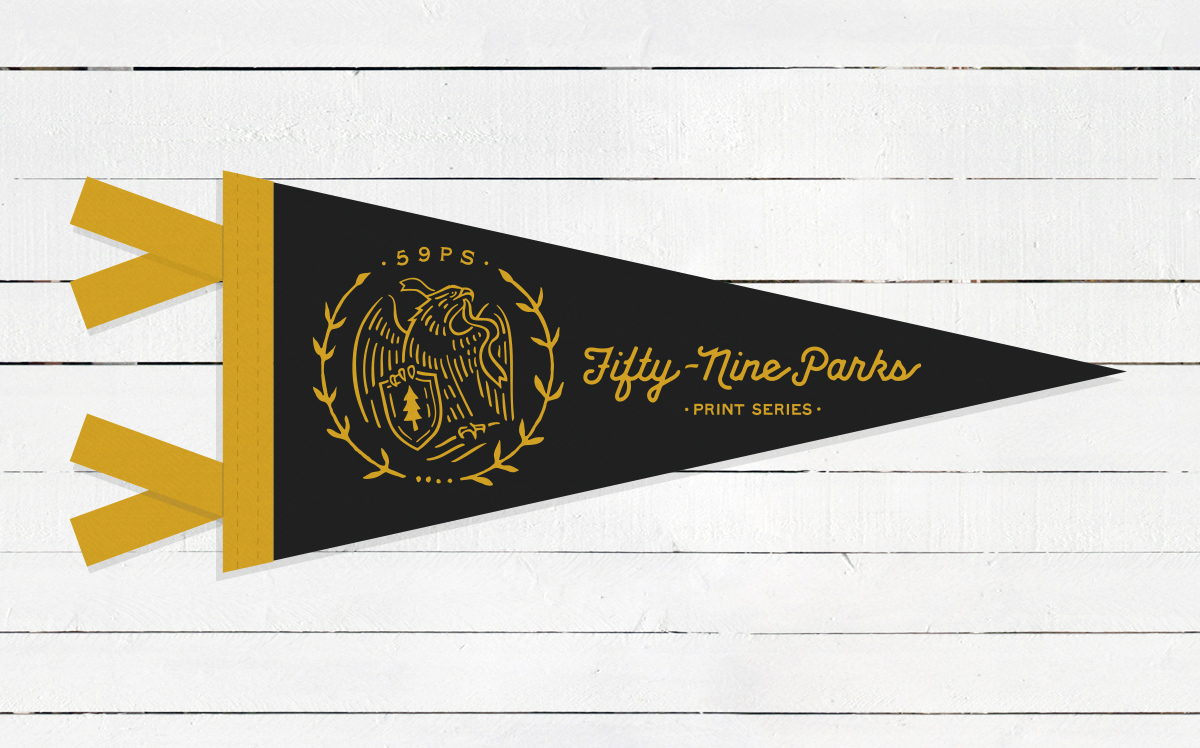 Creative Direction
One of the most exciting challenges is thinking strategically about what moves to make next. One day I'll be art directing artists and working with printers to get the colors just right. The next I'm working with wholesalers, creating promotions, and negotiating licensing agreements. Building a brand takes time. I can picture the finish line with all of the posters created and the series touring around the US. All of those posters can't be made over night though. We're limted by things like working capital and production times. But those limitations are fun to work with—they often lead to some the best creative problem solving. It's also exciting to imagine and create new products that we can introduce to diversify the appeal of the brand. If you couldn't tell, this is totally my dream job.